Satellite Radio
Do you spend a lot of time on the road? It can be a hassle to keep losing your favorite radio stations, especially when you're driving through an area with poor reception. But with a car satellite radio, you can enjoy the convenience of your favorite tunes no matter where you go. Stereo Steve's in Orem is standing by for satellite radio installation and sales. We'll be able to incorporate the new features into your vehicle, giving you a seamless and attractive vehicle interior. Our car stereo installation pros have 20 years of experience in their industry, so you can trust us for expert workmanship. We also care about giving each customer great products at a great value. Contact us for a free estimate for an Audiovox satellite radio, Pioneer satellite radio, and more!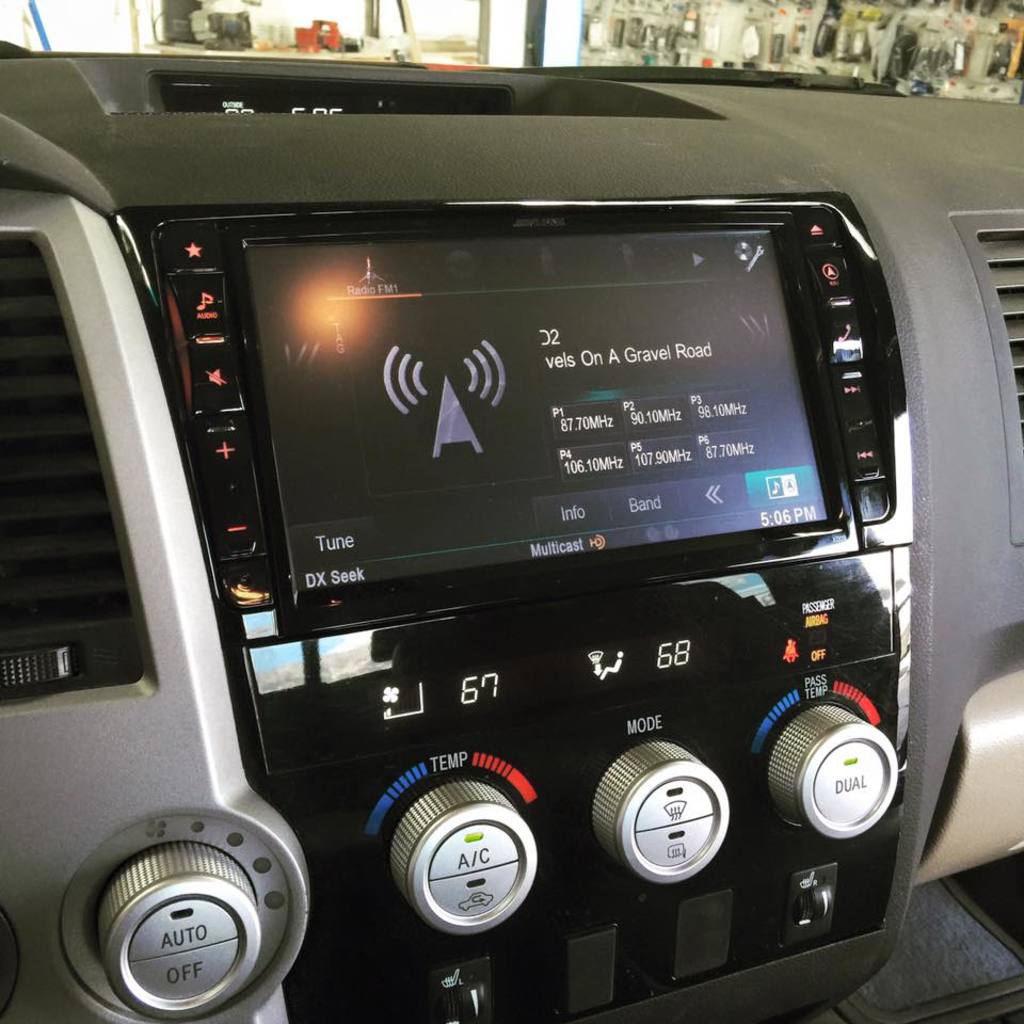 The perks of having a satellite radio for a car include:
Enhanced station range: Unlike AM/FM radio stations, satellite car radio stations won't grow staticky and fade as you drive out of range.
Extensive channel selection: XM/Sirius satellite radio offers myriad stations encompassing a variety of musical genres, as well as news, talk radio, sports, and more.
Superior sound quality: Tired of hearing static? Satellite radio installation will ensure you get a great listening experience.
Limited commercials: Some car satellite stations play music commercial free, while others minimize the commercials you'll have to sit through. Either way, that's a step up from regular radio.  
Stereo Steve's takes pride in guiding our customers toward the best car stereo installation for their specific needs and wants. We'll show you the options available to you up front to help you make a decision. Then, we'll carry out swift and effective installation aimed at giving you a finished product that lasts. We're proud to be fully insured, on top of our extensive experience, so you can trust that your vehicle is in capable hands.
Warranties for Car Satellite Radio
For your protection and peace of mind, we stand behind our work with a lifetime labor warranty. We also offer a one-year warranty on any devices we install. That means should your new car satellite sound systems underperform in any way, you can bring your vehicle back to Stereo Steve's to take another look. We won't rest until you're satisfied with the way your satellite radio for the car is functioning.
For more on the benefits of a satellite car radio, call or e-mail Stereo Steve's today! In and around Orem, we've earned a reputation for mobile audio upgrades that customers love. Whether you're planning a road trip or you have a lengthy daily commute, we've got you covered with superior products and skilled service. 
XM Radio
Car Satellite Radio
XM Car Radio