Mobile Video
If the idea of taking a road trip with your kids has you groaning, it may be time to upgrade your vehicle with mobile video capabilities. Installing an in-car DVD player can keep everyone occupied on the road, helping you stay focused and calm behind the wheel. In Orem and the surrounding region, Stereo Steve's is your best bet for car DVD player installation. We've been in business since 2009, and we're staffed with experienced pros who are skilled at setting up car video systems. Plus, because we work with some of the most trusted in-car video brands on the market, you can be sure your new car audio and video components will do exactly what you need them to. Learn more about our qualifications and the products we install by calling or e-mailing us today!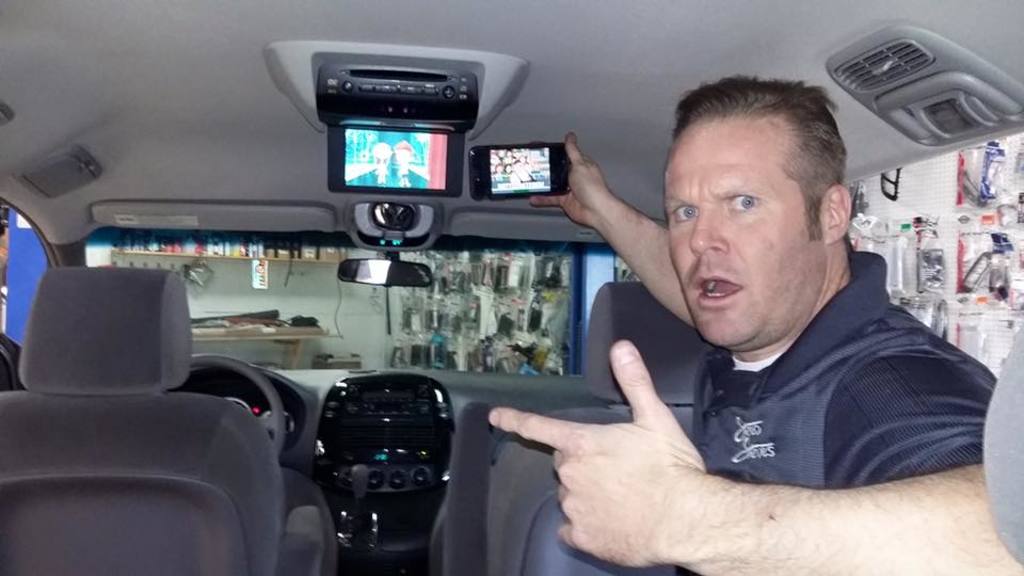 The best car audio/video systems are customized to your specific needs and wants. At Stereo Steve's, we can give you features such as:
Headrest monitor screens
Overhead DVD player screens
In-dash DVD screens
Remote control capability
Wireless headphones
Extra speakers and jacks
And more!
Do you want each passenger to be able to enjoy his or her own entertainment? Would you rather install a single overhead DVD player for everyone to watch the same movie? Either way, we've got you covered. After discussing your dream mobile video setup with you, we'll get to work making that dream into a reality. We put quality workmanship first, but we also strive to offer great value and fast turnarounds. You won't have to be without your vehicle long when you choose Stereo Steve's for in-car video installation, and you can expect the finished product to be worth every penny.
Stereo Steve's is proud to be a fully insured car DVD system specialist. For your additional protection and peace of mind, we stand behind our work with a lifetime labor warranty and a one-year guarantee on the new devices we install. You can drive away from our shop secure in the knowledge that your new in-car DVD player and accessories will perform well for you long term.
Free Estimates for Car Video Systems
Not sure a car DVD system is worth the expense? With Stereo Steve's on your side, you can expect a superior end result at a reasonable rate. We're pleased to offer free estimates for all of our products, as well as for our labor. We'll be happy to show you brands and components that vary in price to help you make a decision. If a car headrest DVD player or in-dash DVD screen is within your budget, we want to get you there. For more on what makes us Orem's go-to aftermarket automotive shop, contact us today! 
Car DVD System
Car Video System